What's Claudine up to?
Spring Reset Cleanse, co-facilitated with Suzy Levi of Defining You Pilates & Fitness
April 30-May 10 (schedule of events listed below)
Are you feeling lethargic or stuck? Consider shaking off winter and Resetting your body with a Whole Foods Cleanse!
The Spring Reset Cleanse is a 10-day whole foods cleanse designed to GENTLY clean and support your liver, gallbladder, and digestive tract, laying the foundation for a healthy spring and summer. Spring encourages us to let go of extra weight, heaviness, and waste from the winter, illuminating what's most important in health and life. Spring beckons us to come alive again.
Join your Co- Facilitators Suzy Levi of Defining You and Claudine Arndt of Wellness with Claudine on this 10-day journey to a lighter, brighter, more energetic YOU!
Cleanse Reset Schedule of Events:
Sunday 4/30: 1–3pm
Cleanse Cooking Social
Join us for a 2-hour detox-friendly cooking social at Suzy's home in St. Paul (address to follow upon registration). Participants will take home 2 servings of each of the 3 recipes we'll prepare together in this hands-on cooking social. We'll also review the detox guidelines for the 10-days together.
Wednesdays 5/3 & 5/10 (7:30- 8:45pm)
Cleanse Discussions & Gentle Exercise Sessions at Defining You Pilates & Fitness in St. Paul
The exercise sessions will be gentle, yet effective, helping to release toxins, boost immunity, and rebalance your body. The sessions will consist of Pilates Mat, Body Rolling on the foam roller, and Candle Light Yoga
Other support includes daily emails, support from Suzy and Claudine, and other surprises!
Investment: $229
_____________________________________________
Workshop Series: Taming Your Digestive Dragons – coming again in the fall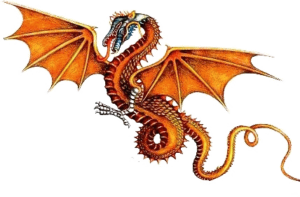 I will have another round of my series Taming Your Digestive Dragons beginning in the fall of 2017. I plan to offer this series once or twice per year since digestive health is a key cornerstone of overall health. If you or someone you know and love has a digestive concern or an autoimmune disease, please take a serious look at this offering. Left unaddressed, digestive concerns rarely resolve themselves.
Taming Your Digestive Dragons
Classes usually run from 6:30pm-7:45pm
Taming Your Digestive Dragons is a 4-part series aimed at helping you rebuild your gut health, one step at a time, in an informative and supportive group setting. (A minimum of 5 participants is required)
Hippocrates, the Father of Medicine, said, "All diseases begin in the gut." It turns out wise Hippocrates was on to something. Today the functional medicine world sees digestive health as the gateway to overall health and looks at improving digestive health first when faced with any number of health concerns.
Is this series right for you?
This series is for anyone who experiences nagging digestive concerns, such as constipation, diarrhea, excessive gas, bloating, heartburn, or discomfort after eating (including but not limited to diagnoses of IBS (Irritable Bowel Syndrome) and Gastritis. People with autoimmune diseases are also encouraged to attend since 70-80% of our immune system lies in and around our digestive system. When we care for and nurture the gut, we nurture a healthy immune system simultaneously.
What you get:
Participants will receive numerous handouts and materials dissecting the 4 "R's" of digestive health:
1. Remove: Identify and remove dietary and environmental triggers that are likely contributing to your digestive concern.
2. Restore: Bring back your digestive workhorses, including enzymes and adequate amounts of stomach acid.
3. Reinoculate: Build up your army of those all-important good bacteria!
4. Repair: Seal the deal by healing your gut lining
Step-by-step guides will help make the process of supporting and improving digestive health feel clear and manageable.
The details:
Cost: $185 (payable by cash/check to Claudine Arndt)
Location: Aslan Institute (the Narnia Room), 4141 Old Sibley Memorial Highway, Eagan, MN 55122
To register contact Claudine: claudine@wellnesswithclaudine.com, or 612.202.7872
 Praise:
"In her course, Taming Your Digestive Dragons, Claudine blends excellent integrated information with humor, pacing, and encouragement. She balances her depth of knowledge with common sense, her suggestions for change with the every day realities of people's lives. With just her handouts, one can easily begin to make positive, incremental changes in one's health and well-being." – Ruth Katz, Integrative Psychologist
"Sorting the information into the 4 R's makes this information much easier to understand and retain. The series was easy to understand and filled with great handouts and actionable information, which makes me feel empowered to take action toward greater health and well-being. Claudine has a beautiful, warm presentation style that comes across as both competent and caring." – Catherine Carpenter
It's such a compliment to have you drop by my website – thank you. It's also a compliment when people inquire about attending workshops. I love being of service to you.
Need a presenter for your workplace or professional group?
I routinely facilitate workshops and seminars for companies, church groups, moms'  groups, and other professional groups throughout Minnesota on a myriad of health-related topics.
Just reach out through my "Contact Me" form to get the ball rolling. Additionally, if you have a topic in mind for your group that you don't see listed in the column on the right, just ask if it's something I can speak to. If it's not really my thing, chances are I can refer you to somebody else who would be a great fit.
Workshops may be customized to fit your group's needs. Examples of past workshops include:
Women's Nutritional Makeover 101
Beating the Sugar Blues
Demystifying Detoxification
Living and Eating for Energy
Living into your Vision: The Alive and Well Series (4 part series), co-facilitated with Dr. Catherine Carpenter
Whole Foods and Healing for      Oncology  Professionals
Taking Real Estate Stress by the Horns
Boosting the Best Metabolic You