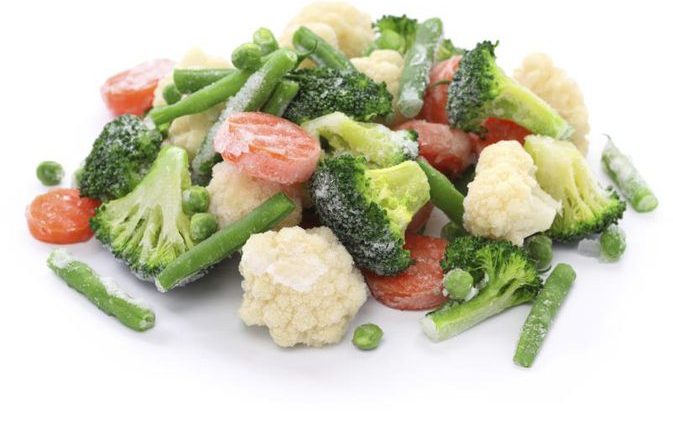 Today I'm branching out and trying something new:
Someone recently challenged me on the fact that I never really write about "shortcuts" or "health hacks" or draft blog posts with titles like "My Top 3 Easy Tips for Effortless Health." She argued that these are the messages people are most attracted to as a result of our overly busy lifestyles and that basically I'm missing the boat by not obliging.
It's true – I've never written about "health hacks," mainly because a huge part of me resists this attitude/mentality toward health. (Also because it just feels a bit cheesy and market-y to me). In all honesty, I spend a lot of time wondering why we construct lives so busy that we don't have time to cook for and take care of ourselves. Why is cooking now regarded as such a massive chore and considered secondary to other life obligations?
(But I digress. Clearly that's another blog post altogether…)
At any rate, her suggestion prompted me to meet my resistance head-on and write about foodie shortcuts for once. After all, as a health practitioner I would identify myself as a moderate. I do believe it takes an edge of rebelliousness to resist and combat mainstream messages about nutrition, but I believe just as strongly it's important to remain flexible and avoid becoming too rigid about food. My clients know I eat dark chocolate, drink wine (and not just red – white and rose, too), and I love my organic Whole Grain Milling corn chips. These delights bring me joy and so long as I tune in to and respect my body's limits, I'm pretty sure I'm not doing any great harm by ingesting them. (I do want to acknowledge, however, that some people's bodies do allow for more flexibility than others – it's important for each of us to determine our own limits.)
In terms of food abundance and convenience, it's a really great time to be alive! So, in the spirit of being flexible and easy-going,  let's talk about 5 foodie shortcuts I embrace:
Cauliflower rice from Trader Joe's or Costco: Cauliflower rice is delicious and nutritious, but ain't no doubt about it – it's a pain-in-the-petudie to make, so this is a convenience food I adore. Every spring I let go of grains for a minimum of six weeks, which leaves me searching for a satisfying rice substitute. Cauliflower rice does the trick and makes me happy. It's also a great way to get more veggies into your body. I don't shop at Trader Joe's or Costco a ton, but if I happen to be passing one I'll swing in especially for this. Never had cauliflower rice? I just sauté it in a little olive oil, ghee, or butter, salt to taste, then serve it in place of rice. I love having it with a fried egg and kimchi for breakfast. A friend recently told me she mixes tomato sauce and southwestern spices like cumin and chili powder to her cauliflower rice then serves it with eggs for breakfast. Yum!
Frozen vegetables, especially frozen butternut squash. I do believe fresh is best when it comes to veggies, but frozen is fine too. For half the year my husband and I belong to a CSA farm (community supported agriculture), so we actually have all we can do to eat all of the fresh produce delivered each week. But in the winter months I definitely keep frozen vegetables on deck. They're crazy convenient, especially things like squash, which can take a while to peel and cube. Frozen stir-fry mixes make it possible to have a meal ready in minutes, and frozen greens like spinach and kale are easy, nutrient-packed additions to smoothies or quiches.
Canned beans. Cooking dried beans from scratch isn't difficult, but sometimes we forget to soak them ahead of time or feel put-off by the lengthy cooking time required. Just like with frozen vegetables, it's possible to have a meal ready in minutes if you have some canned beans on standby. I often keep cans of garbanzos, black, and pinto beans on hand. One note: only buy beans in cans with BPA-free linings. We certainly don't need hormone-disrupting chemicals leaching into our food.
Sliced jicama. Jicama has a mild sweetness and a snappy, refreshing crunch that tides me over beautifully when an afternoon snack-attack hits. It's also sort of a pain to cut, so I usually buy it pre-cut at the coop. Try it with guacamole. Awesome.
Packages of pre-shredded slaws, including cabbage, broccoli, and Brussels sprouts. These babies are HANDY. I started using them last fall and got hooked. Just like the cauliflower rice, they're an excellent way to get more veggies into your body effortlessly. I don't know about you, but I'd never sit there and shred broccoli or Brussels sprouts, so I love that these nutrient-dense bags of cancer-fighters are available.
In summary, yes I believe fresh, scratch-cooking is optimal, but I also feel confident most of us are going to be just fine even if we don't ferment our own vegetables, make our own cauliflower pizza crusts, or chop every last vegetable ourselves. It really comes down to making the best choices we can in a given moment while allowing ourselves some grace.
So what did you think? Was this helpful? And do you have some shortcuts of your own you'd be willing to share?
Much love,
Claudine
https://wellnesswithclaudine.com/wp-content/uploads/2017/06/frozen_veggies_image.jpeg
448
673
Claudine Arndt
https://wellnesswithclaudine.com/wp-content/uploads/2018/12/wellness-with-claudine-logo-300x119.png
Claudine Arndt
2017-06-07 15:41:40
2017-06-07 15:41:40
5 Favorite Food Shortcuts I Embrace